"A bee is never as busy as it seems; it's just that it can't buzz any slower."

-Kin Hubbard
Oh my gosh, guys, so much is going on! I've been super busy for the past few weeks and am just now getting a chance to catch up on everything. Whew! School started and I'm trying to get out of the denial-state of summer ending and get my head in the game.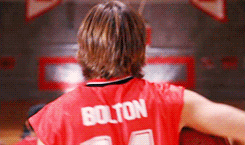 The next month is going to be such a whirlwind. On September 27th, I'm going to be at the Baltimore Book Festival in the Author's Tent! I'm super excited about it! If you're in the area, stop by, I'd love to see you! I'm even more excited about this event because I found out that Jay Crownover and Jennifer L. Armentrout are going to be there also! They're in the Romance Writers tent and are going to be leading some fun and sexy panels that sound AMAZING! It should be fantastic!
Then, just a few days later, I'm going to be heading down to Tennessee to the Indie Romance Convention. It's a whole weekend celebrating readers, and bloggers, and authors which I'm excited, and a little nervous about. It should be a great opportunity to learn and meet people. It's a lot smaller than my previous signings so I will hopefully have more of a chance to talk with readers!! And discover some great books to read myself!
And as if that wasn't enough, I'm going to be publishing an Every Series novella this month as well! It is called Every Chance, and is to be read after Every Beat and follows one of our favorite characters ;-). For more information, look at the previous post which has an excerpt and look at the "Books" tab at the top of this page for a synopsis. I don't have an exact date yet, but definitely this month! So many exciting things, so little time!