"Enthusiasm is excitement with inspiration, motivation, and a pinch of creativity."

-Bo Bennett
I blinked and all of a sudden it's June. June! Part of me can't believe it's here and the other part of me is so glad that it is. Summer vacation is just a few short weeks and I can't wait (15 days with students left, just in case you were wondering). So much is happening that I'm excited about!!
First of all, I'm going to my first ever book signing next week in Dayton, hosted by Just One More Romance. I'm thrilled and honored to be along side of many other authors who share my love of stories and romance. My friend, editor, fellow writer, supporter, confidant, and fangirl, Shannon is coming with me to help me get through it and I'm super excited. She's the one who introduced me to this wonderful world of books (thank you Shannon...and Travis Maddox and Kellan Kyle) and I'm lucky enough to be able to bring her along with me.
The following week, on JUNE 13TH, my second book, Every Choice, is being released! I am over-the-moon excited and proud of this book and I can't wait to send it out in the world. Like with everything, the more you do it, the better you can become. I can proudly say that this book is better than the first and I'm thrilled with the response so far. I can't wait for you to meet Cassie and Luca and root for them, even when they can't root for themselves. You can go check it out on Amazon or on Goodreads right now.
I've also started working on a new project (which I'm procrastinating by writing here) that I can hopefully share some details with you soon. I'm still trying to figure it all out, but let's just say some familiar characters will be coming back ;-).
In completely other random news, I've been reading, which is great because I feel like I haven't done it in forever. I have a really hard time reading and writing at the same time, so it's become a one or the other situation. Since I've mostly been editing recently, I've been able to read and have read some fantastic books. I am completely in love with All Played Out by Cora Carmack. I've read her books since the beginning, but this one was hands down my favorite. It's the third in her Rusk University series, but you can read it as a standalone and it is sexy, and steamy, and laugh-out-loud hilarious (just ask my husband who kept shooting me looks as I laughed). If you're looking for something new to read until Every Choice comes out, I highly recommend that.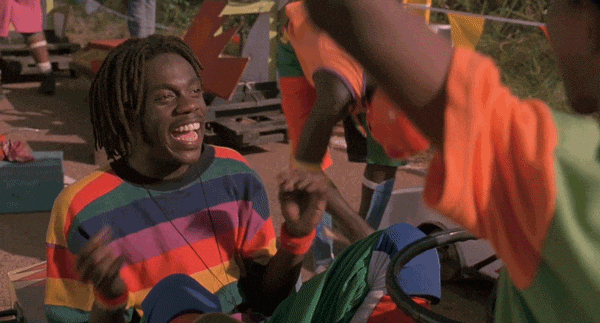 I better get back to my real work, it seems like it's never ending. Happy June, everyone!