"A bee is never as busy as it seems; it just that it can't buzz any slower."

-Kin Hubbard
I feel like my schedule, or maybe just life in general, ebbs and flows with how busy a person is. It is too busy sometimes and not busy enough other times. I can go for weeks with no real plans besides work where I have plenty of time, but then there are weeks where everything seems to happen and there is no time. And it doesn't matter how hard I try not to let it happen...it's like it's inevitable.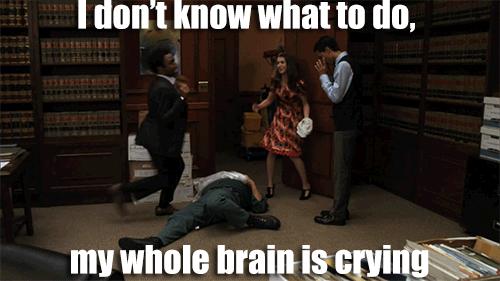 Now, I'm back in the "ebb" part of the cycle and finally have time to get back on track. I'm back to working on edits for Every Beat. I am in the middle of the first round of copy edits which means the end is near! I am checking for all those typos that tend to drive me crazy when I read books in an effort not to annoy the wonderful, amazing readers who for some reason decide to buy my book. I will keep you posted when I have a definite release day which should hopefully be in the next month or so!
I'm now up on Goodreads and my wonderful husband made a button for it to go on this page to match the others so everything you need is all in one place. I am incredibly thankful that he knows how to work everything because there's no way I would've been able to do it alone.
Last, but not least, I did promise a teaser, just a little piece from the beginning of the book that hopefully makes you want to read more ;-).  
   As I started to move along with the music, I felt all the tension release from my body. Dancing had always been my escape, the place I went where no one else could touch me. I was safe, I couldn't be hurt, not by my mother or boys or…anyone. I was invincible.      I closed my eyes and let the music take me over. I could feel it pumping through my body as if it had become part of my blood. It was crowded, hot, and sticky and I was relishing in it. I put my hands over my head and I could hear Henley giggling next to me. I smiled and, not wanting to witness Jude's promise to get "handsy," kept my eyes shut.      I continued dancing, my body pulsing to the rhythm. Henley's giggles seemed to be getting further away, but I couldn't make myself care. A bead of sweat slid down my neck when suddenly, I felt a strong body come behind me. It wasn't unusual for me to dance with a guy, and as long as he had rhythm and kept his hands to himself, it was okay by me.      I could tell he was tall, maybe a little over six feet. His hips moved easily with mine, my back fit perfectly against his chest, which I could tell was made of hard muscle. We continued gently rocking to the music when I felt one of his hands come around to my stomach and hold me flush against him. My eyes flew open, but not because that was usually a move I didn't allow with an unknown dance partner. It was because I got this rush of heat that ripped through my body like a fire through kindling. My heart beat faster and the spot between my thighs pulsed.      I wanted to turn around, to see this man that elicited such a response from my body unwillingly. "Don't."      My body tensed. It was difficult to breathe, to think. It was like I was suffocating, but couldn't get enough at the same time. His head was titled down to mine, his mouth grazing my ear in a slow, seductive way. "Don't turn around. Because if you do, you'll use your eyes to tell you how you feel. If you don't, you'll let your body tell you how you feel. You're safe, I promise."      Holy fuck. If I had been in a more stable, non-inebriated state of mind, that might have freaked me out. That's like, something serial killers say. But in that moment, I couldn't move even if I had wanted to. For some unknown reason, I did feel safe in his arms. I was sure he could feel my heart beating double time, pounding in my chest. The slow fire that had started low in my core was now rushing through my body. I had never felt more alive.      I leaned my head back against his chest as my body burned. He pulled me closer, if that was even possible. We relaxed into each other and just felt the music. His intoxicating scent that I could only describe as man, hot, sweaty, sexy man, engulfed me and everything else faded away.      In what seemed like hours and mere seconds at the same time, my mystery man started to pull away. I felt his hot breath by my ear, his mouth again almost caressing it, and a shiver ran down my spine. I didn't even know how a shiver was possible in the heat of the club.      In his deep, masculine voice, I heard "Thank you for the dance, pretty girl. You have truly made my evening."