"Time is what prevents everything from happening at once."

-John Archibald Wheeler
Time is a funny thing. Sometimes it feels like it's racing by and all of a sudden minutes, and days, and months have passed in the blink of an eye. Sometimes, it crawls so slowly that you are sure that a snail could travel a mile before that terrible work meeting you're in will end. And sometimes, the days seem to pass slowly, you are fully aware of every hour and what you are getting accomplished (or not accomplished), yet, all a sudden, six weeks have gone by and you have no idea how it happened. For me, it's that third one.
Every Beat was published six weeks ago today and I feel like it's been forever and like it was just yesterday. It has been a crazy six weeks, and I've loved almost every moment. I have sold over 2,100 books and it is amazing to think that there are 2,100 people out there who have met, are meeting, or will meet Sadie, Gavin, and Jamie. I am thankful for each and every person who has taken a chance on a complete unknown and decided to one-click. Thank you to the bloggers who have helped to promote and review my book so far (Exclusive excerpt and Author Q&A over at Shayna Renee's Spicy Reads http://wp.me/p3OnYR-2Na and 4.5 Star review at Red Cheek Reads http://bit.ly/1CUT3En). Thank you to each person who has added the book on Goodreads, and thank you especially to each person who has taken the time to review the book. It is extremely helpful for authors (and readers) to hear opinions to make informed decisions on how to spend their hard earned money. So thank you for your time and your words. Not every review is a positive one and that is completely okay! I know my book is not for everyone. While I don't always love when negative reviews seem like they are attacking, I do appreciate their opinions. Even with my closest reading buddies, we have differing thoughts on books sometimes, and that's just the way it works. But thank you to those of you who shared positive and kind words, and thank you to those of you who left constructive criticism that will help me grow and make the next book even better.
Speaking of the next book, I'm probably a little more than halfway done with it right now. It is exciting and crazy scary at the same time. With Every Beat, I knew the big plot ideas and how I wanted the story to end (for those of you that have read it, the tent scene and the final scene drove me). With this one, let's just call it I Don't Have a Title, things are unfolding as I go and I'm not quite sure where we are going to end up. It is terrifying and thrilling letting the characters talk and just sort of see what happens. I tried to outline the rest of the story the other night, and I had some ideas, but the characters are not being as helpful as I would like. I keep changing my mind, people's names have changed, their relationships, their jobs. I'm still trying to decide what makes for the best story...and the most drama. (We have to make Joey Potter and Brooke Davis proud.) My main character is being super stubborn and is proving to be her own worst enemy. I've made a complete mess of things which is fabulous, but now that I'm trying to get out of them out of the mess...it seems like I've dug a pretty deep hole. I guess only time will tell.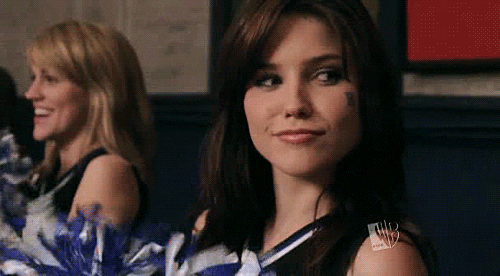 As a special treat, I'll include a small teaser from I Don't Have a Title. Keep in mind, this is pre-re-reads, pre-edits, pre-everything, so don't judge too harshly! *Warning: language and mature themes*
"Do you want to make love to me?" he growled. I titled my head and observed him for a moment. His expression gave nothing away. "You hardly seem like someone who makes love," I replied. "You're right. I don't. I fuck. Hard." I arched off the wall and my breasts brushed against his chest sending tremors through my body. "That's what I'm offering. No strings. Just a fun night." "Sweetheart, you aren't capable of offering me that." My eyes narrowed at him. They had adjusted to the minimal light but saw no humor in his expression. In fact, he was a blank slate and I didn't like that I couldn't tell what he was thinking. "You don't even know me," I said, throwing his words back at him. "I know enough. You are confident enough to use a fake trip to gain my attention. You're a little arrogant in thinking that games could actually fool me. And you are sexy as hell, and I'd like nothing more than to peel you out of this dress and fuck you against this wall with your legs around me, screaming my name."